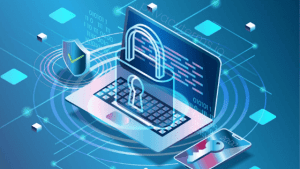 PRIVACY PROTECTION POLICY
"DiverCity" Social-Cultural, Human Rights Defender NGO is based on fundamental human rights and freedoms, recognizing them as the values of the Organization, therefore deeply supports the protection of personal data of any natural and legal person, related to the Organization, including sponsors, beneficiaries, partners, members and employees, followers, subscribers, visitors of the online platform, in accordance with the Law.
"DiverCity" NGO has established the present Privacy Policy on the collection and use of Personal Data. Personal information is all the information that can be identified with a person, including name, address, telephone number, e-mail. The collected information may also include general data, such as the browser you are using (Internet Explorer, Firefox) or the operating system of your hardware (Windows XP or Mac OS), the name of the internet provider, etc., the latter are qualified as gross data.
The present Privacy Policy is subject to update as necessary in accordance with the laws and regulations of the Law of the Republic of Armenia and the statutory order and values of the "DiverCity" NGO, therefore it is necessary to follow the updates. The information about the latest updates will be posted at the bottom of the Document. By providing us with your personal information, you agree that "DiverCity" Social-Cultural, Human Rights Defender NGO may use them in accordance with the general privacy policy.
Collection and Use of Personal Data
"DiverCity" NGO collects personal Information which is voluntarily provided by individuals, supporters, volunteers and visitors of this Site. "DiverCity" NGO uses this voluntarily provided information to improve our understanding of your interests, to improve our services or to contact you in the future. The information provided by you may not be used by the organization for other purposes but for the purposes for which they were entered. "DiverCity" NGO may also use your information in other ways, such as contact you to provide information about our activities and/or fundraising campaigns through Facebook and/or other social networks and/or other social media.
Based on the conditions included in this Privacy Policy and on fundamental human rights and freedoms; on the other hand, referring to the Constitution of the Republic of Armenia, to the Republic of Armenia Law "ON PERSONAL INFORMATION PROTECTION" and the real acts and other documents related to this Law, as well as to other laws that ensure the protection of citizens' personal data, property and security; "DiverCity" NGO does not provide the information provided by you to any third party for any purpose, even for sale.
Use of E-mail Address
When you make a donation to "DiverCity" NGO or fill out another form of data, you will need to provide your e-mail address.
"DiverCity" NGO will maintain your e-mail address and use it as primary means of communication with you.
"DiverCity" NGO doesn't provide the information provided by you to any third party for any purpose, even for sale.
"DiverCity" NGO will from time to time use your e-mail address only to send information about the organization (e.g. news: events, special programs and fundraising). From time to time we may send e-mails that may include information about our partner organizations or companies but they will not be given access to any personal information you have provided.
You can subscribe or unsubscribe to "DiverCity" Social-Cultural, Human Rights Defender NGO at any time by contacting us through the website or sending a notification by e-mail.
The Protection and the Security of  Your Information
"DiverCity" Social-Cultural, Human Rights Defender NGO acting in the name of human rights, is fully responsible for the protection and security of your personal data, so, in order to carry out completely safe activities on the online platform, the organization has introduced security levers that protect the website for its special use and donation process, prevents unauthorized access, disclosure, alteration or destruction.
The Organization is vigilant against external threats and in case of threats takes reasonable steps to respond to them by protecting the information that users share with us. But it must be accepted that no amount of internet transfer or data storage can guarantee the fully protection of your information.
In case of any problem, we will contact you to inform about it. On the other hand, we urge our visitors and users to inform the organization as soon as possible in case of any problems.
"DiverCity" NGO was established in the Republic of Armenia and the information collected by us is governed by the Legislation of the Republic of Armenia. It is also important that the organization adheres to generally accepted standards for the protection of personal information; despite the fact that no internet data transfer or electronic storage method can provide 100% protection.
Privacy Policy Changes
"DiverCity" Social-Cultural, Human Rights Defender NGO has the right to update and improve the present Privacy Policy for the sake of more secure protection of personal data and/or in case of change of laws on protection of personal data.
The last update note is at the bottom of the present Privacy Policy.
Donor Privacy Policy
As a donor who provides personally identifiable information (Personal Information) to "DiverCity" NGO or to any member of "DiverCity" NGO staff, you agree to the terms of the Privacy Policy and the processing and use of personal information for the purposes set out below.
Use of personal data
"DiverCity" NGO uses only personal information received through the website or other events initiated by the organization or exchanged with another partner organization with your consent. (For more information about zeroing the data collected by Google Analytics on all the sites you use, visit this Google page).
"DiverCity" NGO is authorized to send you an e-mail on behalf of another organization.
"DiverCity" NGO collects the payment address and other information required for the donation which are necessary for the donation process.
"DiverCity" NGO may use personal data to avoid possible fraud and to protect itself. "DiverCity" NGO may work with third parties to verify donor information, including whether the card used is lost or stolen.
You have the right to see the information that "DiverCity" NGO has collected about you. You can contact the organization in writing to check.
"DiverCity" NGO does not manage your personal data in any other way, except as described in the present Privacy Policy or at the time of requesting the information. By donating money, you realize that you can't get it back but "DiverCity" NGO operates transparently and submits public reports on its activities.
"DiverCity" NGO believes that the establishment of friendly relations between vulnerable and targeted people can bring significant positive changes for the multilateral development of the Republic of Armenia.
Last update: 20.04.2021 | The Policy is reachable in Armenian and in English only