"DiverCity" Social-Cultural, Human Rights Defender NGO has launched discussions on an non-formal platform, within the framework of which has already referred to several topics which are raised in different regions of the society.
On an informal platform, the organization addresses issues that are urgent, tacit or in demand and are essentially a problem.
Thus, the March 16 discussion was held on the report "Problems of LGBT Imprisoned Persons in Armenia", during which we hosted Nare Hovhannisyan, the founder-president and author of the report of the "Legal Initiatives Center" NGO. The study presents the problems faced by LGBT detainees faced with discrimination based on their sexual orientation and gender identity.
The report is the first of its kind and content in Armenia.
The discussion is available on the YouTube channel of "DiverCity" NGO.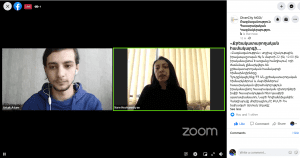 The next webinar was again hosted by Nare Hovhannisyan on March 22. This was a continuation of the previous discussion. Nare Hovhannisyan is also Public Relations Officer of the group of public observers carrying out public control in penitentiary institutions and bodies of the Ministry of Justice of the Republic of Armenia. The topic of the discussion was "The problems of the penitentiary system in Armenia". Both discussions were available live on the "DiverCity" NGO Facebook page. You can follow this discussion on the YouTube channel of "DiverCity" NGO too.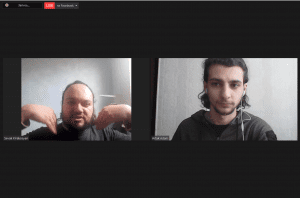 Then, on March 29, a discussion was held, during which we talked about the topic "Consciousness". We hosted Sevak Kirakosyan, co-founder of "Chit" NGO, advocate of biocentric agriculture. During the discussion we traveled together through the various worlds of our consciousness and identities and we studied our subjective experiences. Together we conducted experiments on the hypnotic work of the senses, mind, intellect and imagination, examining our own experience and reality.
The video of this discussion is available too.
The next discussion was held again on April 19, 2021, on the topic "Organizing tourist trips of consumers with special status". We hosted Ani Mesropyan, a bachelor's graduate of the Faculty of International Tourism of the State University of Linguistics and Social Sciences after Valery Bryosov. All of these meetings were moderated by Artak Adam, "DiverCity" NGO Program Coordinator.
Watch the video of this discussion on YouTube.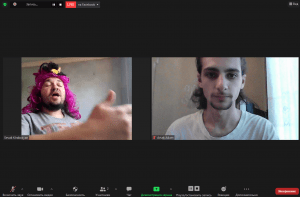 From March to April, the BSMI NGO planned to hold several meetings on an informal platform, the last of which took place on April 28 under the title "Travesty Adventures with Sofik" during which we talked about the differences between a transvestite and a "travesty artist". Are transsexuals and transvestites the same thing? We talked about cross-dressing people, drag art, as well as about gender and art.
We hosted Sofia Shanti Om.
#DiverCityNGO​​​ #ԲազմազանությունՀԿ #ДайверСитиНПО #Diversity #Բազմազանություն #Разнообразие #LGBT #HumanRights #LGBTRights #DCNGO